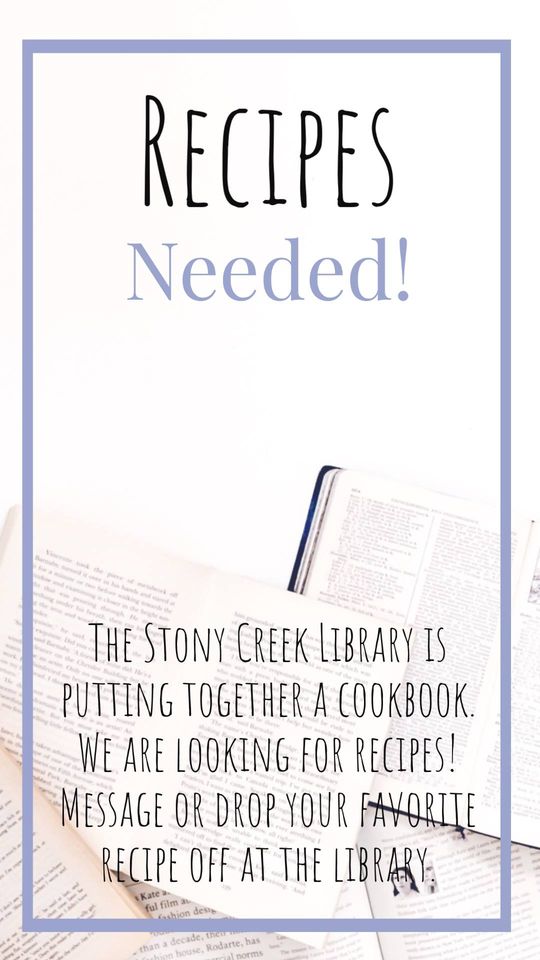 Recipes needed!

The library is currently looking for recipes for a Stony Creek Cookbook. We have some fun ideas planned and are looking forward to seeing your favorite recipes.

Please submit your recipes as soon as possible by messaging the library or drop off your personal recipe at the library during open hours.

If you have any questions please let us know!