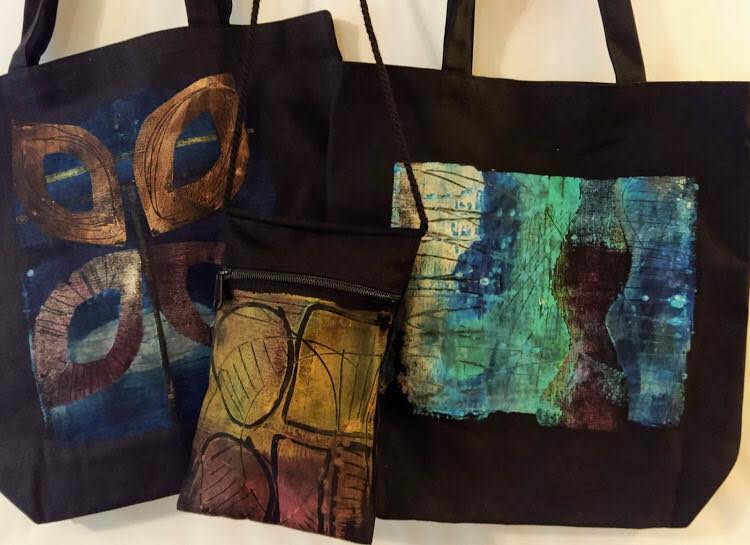 SATURDAY, JUNE 26, 2021 AT 12 PM – 2 PM
Make Gelli Print Tote Bags!
$8 student fee. Join Kathy Klompas, Printmaker, Photographer, Textile Artist, and as she teaches how to Gelli Print on Tote bags. Kathy is the owner of Ragged Edge Print Studio in Cohoes, NY and her art explores the expressive use of color, mark-making and surface design on paper and textiles, and employs printmaking on paper and fabric, stitching and mixed media collage. Observing patterns, textures and structures through the lens of a camera often influences her art.
$8 Fee
Class is limited to 12, so sign up today!
Register online or on the Library bulletin board